Greensea Redefines the Connection Between Man and Machine
Wednesday, March 22, 2017 (0 Comments)
Posted by: Jeff Couture


Source: Marine Technology Reporter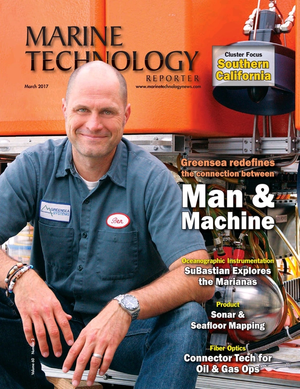 Greensea Systems and its CEO Ben Kinnaman are featured in the cover story of March's Marine Technology Reporter, the largest publication serving the global marine technology market.
The cover profile looks at the origins, accomplishments and goals of the growing, 10+ year old company, based in Richmond Vermont.

The publication notes that "Ben Kinnaman and his Greensea Systems are on a mission to have its software backbone become the standard of subsea robotics and the marine industry, bringing a paradigm change in the relationship between man and machine"
Read the article here.